Your dog is your best friend and most loyal companion. They give you unconditional love and in turn, you want to do the same for them.
Dogs deserve to be spoiled in every way and buying them their favorite treats and toys is one of the best ways to do just that! There is a way, however, to have all their favorite things shipped right to your doorstep on a regular basis.
You can easily purchase monthly subscription boxes for dogs with a click of a button on Amazon. They pick out the best items for your dog to save you the hassle. In this article, we will take a closer look at some of the best subscription boxes for dogs that Amazon has to offer!
BarkBox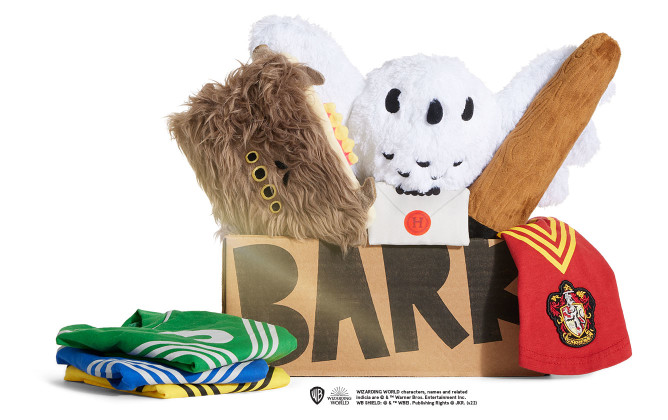 The BarkBox monthly subscription comes with two toys, two bags of dog treats, and a chew stick. Whether you have a puppy that loves to play or a big dog that loves to tear through their toys, this box has your back!
A great thing about this package of goodies is that every bag of treats and every chew stick is all-natural. They are never made with wheat, corn, or soil and are typically allergy-friendly.
Most customers that purchased the BarkBox bragged about how durable the toys are and the great quality of everything inside.
Gnaw Box
The Gnaw Box is a bit different as it just comes with multiple chew treats. No worries, your dog will still love it!
This package has items ranging from jerky chews and salmon skins to deer antlers and beef tendons. Gnaw Box is a better option for chew treats because they aren't chemically made like their competitor of rawhide bones.
Dogs of all ages could benefit from this box of goodies because it keeps them occupied for long periods while also promoting proper dental health.
Pup Mom Crate
When you purchase a Pup Mom Crate, you and your dog will both receive special goodies every month!
In your package, you will get items such as mugs, jewelry, skincare, oven mitts, and more! Your dog, on the other hand, will get all the treats and toys they desire designed specifically for their size.
Not to mention, this dog subscription box also comes with monthly coupons so that you get the best deals!
Eco-Friendly Goodie Box
If you and your pup like to buy products that work in favor of the ecosystem then the Eco-Friendly Goodie Box is for you!
This package comes full with eight items and they are all natural materials that are safe for the planet. 
Bark if You Want Some
Another fun dog subscription box is the Bark if You Want Some package. Not only does it come with different toys and treats but it also includes items such as jackets, bowls, bandanas, and more!
The treats and other goodies are 100% natural so there is no worry about toxic chemicals.
Conclusion
Subscribing to a monthly box for your dog is a fun way to keep them entertained. You can find the right one that suits your dogs needs and who knows, you may even get some products for yourself!