We Keep It Simple
Our app is easy to use. Just swipe to enter or skip each giveaway. That's it. Swipe. Win. Repeat.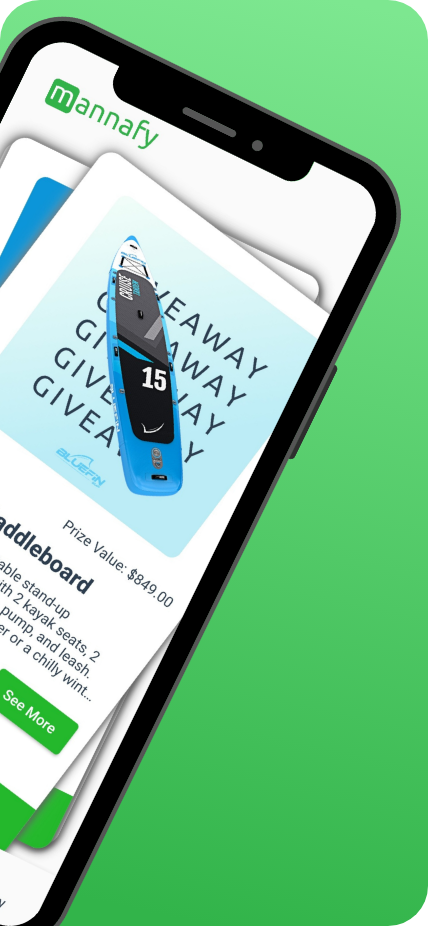 I won the 4th of July giveaway. Super excited to play with the family. ♥♥
-Barbara H.
I've entered giveaways before, but it requires a lot of personal information and takes time. Mannafy made it very simple and easy to participate. I like the app and plan to continue to use it.
-Moises C.
I won the $100 PayPal give away and they sent it very quick!!! Please give this company a like and follow!!
-Amber S.
Everyone loves giveaways! It's exciting to find and enter sweepstakes for products and services you find interesting. But most giveaways require you to submit an email address or follow someone on social media—which quickly gets annoying!
The mannafy app solves that problem by allowing you to swipe through products, enter giveaways for the products you like, and find exclusive promotions. If you're not keen on downloading an app or prefer the old-school method of entering giveaways, you can enter the majority of our giveaways right here! Here on our website, you'll find the traditional, more time-consuming entry options. Give our app a try and you'll never want to go back to the slow method again!
Businesses love Mannafy too! Giveaways are an inexpensive and fun way to build awareness and gain exposure to potential customers. And when a business partners with Mannafy, they gain access to our growing audience without having to pay ridiculous advertising fees. Of course, this means more money to run more giveaways—a win for everyone.
What are you waiting for? Start entering to win and sign up for our newsletter so we can bring our giveaways to you.
Bucket List Trip To Croatia
Enter for your chance to win a 4-day/3-night stay at the Hotel Dubrovnik Palace, a 4-star hotel in Dubrovnik. Plus, get $1,000 towards travel! Croatia has 8 national parks, so you'll have plenty of choices when it comes to outdoor adventuring. Plus you won't be going thirsty. One of Croatia's greatest exports is white wine. Still not impressed? Expect to see beautiful beaches, great weather, and many breathe taking sights.
Ends 8/19 | $1,800 Value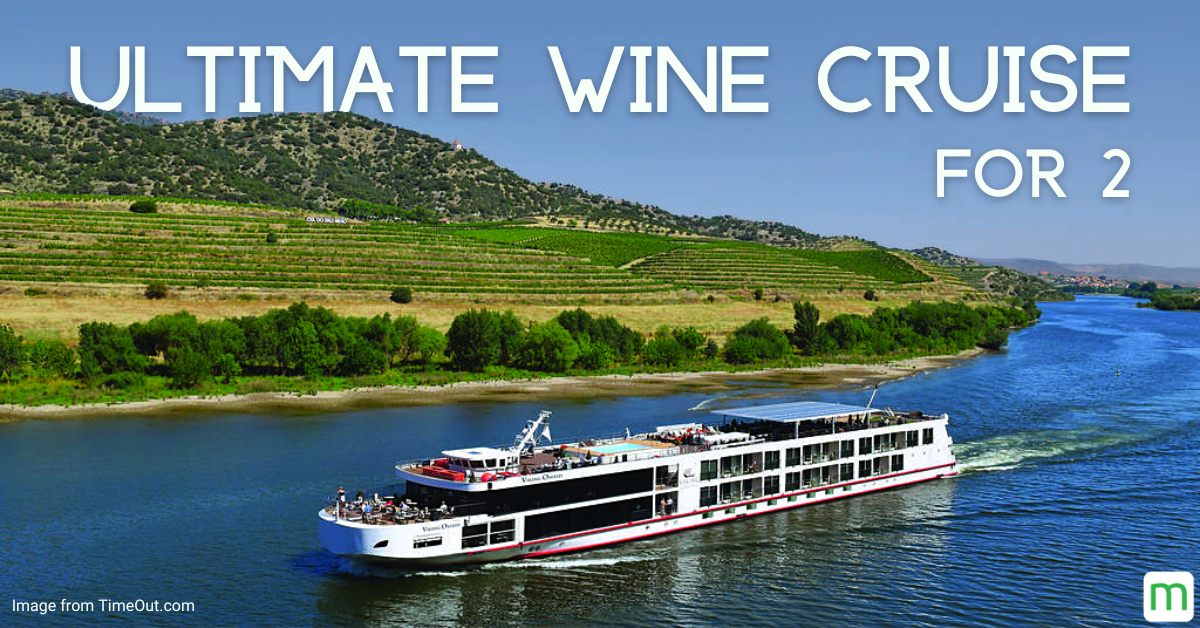 Duoro Valley Wine Cruise
From the comfort of your river cruise, enjoy magnificent views of rocky landscapes and a region of fine wine production. Start your cruise with two days in the UNESCO world heritage town of Porto, the birthplace of Port Wine. Continue to explore wine country through one-night stays around the towns of Pinhao, Barca D'Alva, Pocinho and Regua. Winner will also receive an $850 travel credit and a $250 gift card to Sivana.
Ends 8/31 | $4,000 Value
Our app is live and we already have: