Most men love receiving gifts, but the thought of shopping for themselves makes them cringe. This is the reason why men's subscription boxes make sense. There is a box for every type of guy, from those who fancy comfortable undies, to knives, cologne, meat and more!
With a market full of subscription boxes for guys, it can prove to be hard to narrow down the best choices.
But don't get your tinsel in a tangle! We have taken care of the hardest part for you by picking the best of the best. Without further ado, here are the top 8 men's subscription boxes.
MeUndies Monthly Subscription Box
Men loathe shopping for underwear, which is why MeUndies tops our list of best men's subscription boxes. One pair of underwear is delivered each month, and any that you do not love, you may send back.
With this subscription, men will have their choice of cut and color. Sizes small through 4XL are offered, with a variety of prints to pick from.
Flaviar Subscription Box
If your man considers himself a connoisseur of alcohol, you may find the Flaviar Subscription Box is a keeper. This exclusive spirits club allows one to sample alcohol from all over the world while curating a unique home collection.
There are three memberships- Standard, Premium, and All Access. Prices start at $159/year.
BattlBox Subscription
For the outdoorsy man, BattlBox offers the best gear from a team of professionals. Your guy will be able to pick the size of box he desires(basic, advanced, pro, and pro plus). If he finds one size of the box does not fit his needs, he can change the size or cancel at any time. Each box has a greater value than what you are actually paying, so any man will be pleased.
ScentBox For Men
The ScentBox is the perfect box for any male that likes to smell good. Every month, men will get to pick from over 850 designer fragrances. Choose from one, two, or three scents each month. There are three plans for you to pick from-standard, premium, and platinum.
Any fragrance that one does not care for can be exchanged for a different scent. All fragrances are 100% authentic from authorized vendors. If he happens to forget to pick a new scent for the month, ScentBox will send a fragrance of their choice.
ButcherBox | Monthly Meat Subscription
When your man joins ButcherBox, he will receive a range of high-quality meats at an amazing value. These subscription boxes offer 100% grass-fed beef, free-range organic chicken, humanely raised pork, and wild-caught seafood
With ButcherBox, he can customize your own meat box, or choose a curated box, such as a mixed meat box or a beef and chicken one. Cuts will vary by region and availability. All boxes contain 8.5 to 11 pounds of meat.
Grill Masters Club
For the BBQ enthusiast, Grill Masters Club delivers innovative spices, sauces, and rubs right to your doorstep. Choose between a 3 month, 6 month, or 12 month subscription. All the items in the grill box come from around the world.
Every month, 4 or 5 BBQ and grilling products will be included in the box. Each item is from an award winning supplier. They also include recipes for these products.
UrthBox | Monthly Snack Box Subscription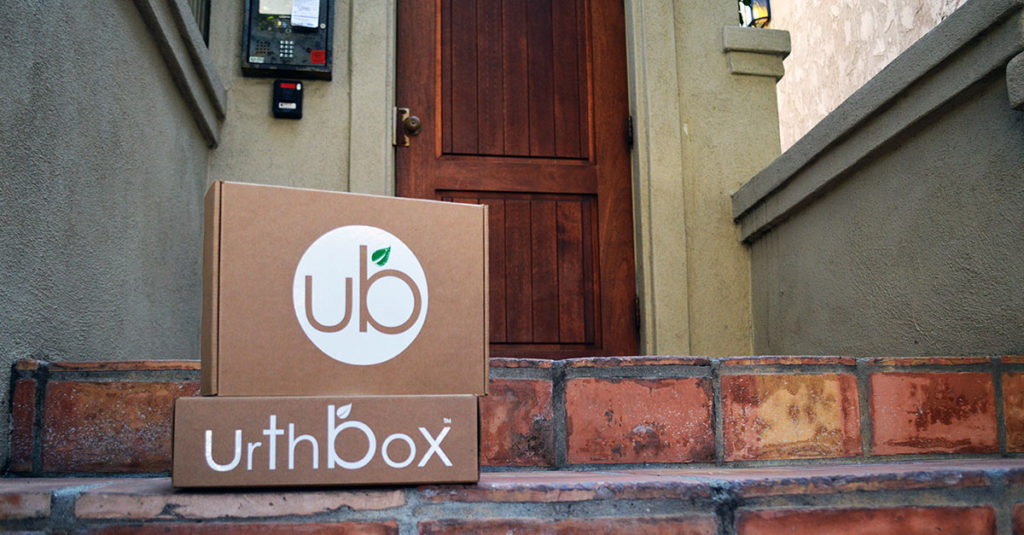 If snacking is your man's thing, UrthBox is a subscription box you do not want to miss out on. There are four snack-size boxes to pick from. The mini contains 7+ snacks, while the large contains 28+ snacks. Snacks included in boxes may be dried fruits and veggies, crisps, cookies, sweets and chocolates, snack bars, and dried meats
Urthbox is the best way to try new snacks and beverages in small quantities. They only include products that are either certified gluten-free or vegan or use only ingredients that are gluten-free or vegan.
Blue Bottle Coffee | Coffee Subscription Box
If coffee is his jam, Blue Bottle Coffee subscription boxes are perfect for him. Boxes start out at $11 a month, and he can pick from cold brew coffee, decaf, espresso, and blends. He may also pick how many bags he desires per shipment, starting at half a bag up to three bags.
Each bag contains whole beans to provide the freshest tasting coffee. Blue Bottle Coffee roasteries in the United States are Certified Organic by CCO. All protocols are followed and systems are required to maintain this certification. More than 85% of the coffee Blue Bottle buys is certified organic.
Conclusion
It's hard to go wrong when selecting a subscription box for your man. At the end of the day, you know him best. What kind of these is he interested in? You'll make the right choice. Even if you don't, he'll love it either way.
Now get out there and make your man's day 🙌